Kenneth Ehrman
Chairman of the Board and Chairman of the Corporate Governance & Nominating committees
(also serves as a member of the Audit and Compensation Committee)
Mr. Ehrman joined the Board on January 31, 2019. He was elected as Chairman of the Board in November 2020. As an innovator in intelligent machine to machine (MtoM wireless technology) and industrial applications of the internet of things (IoT), Mr. Ehrman has coauthored more than 40 patents in wireless communications, mobile data, asset tracking, power management cargo and impact sensing as well as rental car management. Mr. Ehrman is the founder of Halo Collar, which invented a technology used for the tracking of canines to replace GPS-based wireless fences. Halo Collar has recorded more than 20,000-unit sales since its inception in July 2020. He also currently serves as an independent consultant to several high-technology companies in supply chain/logistics and transportation. Mr. Ehrman advises technology companies focused on solutions for these industries.
Prior to joining our Board, Mr. Ehrman served as Chief Executive Officer of I.D. Systems, Inc. (NASDAQ IDSY)("IDS"), a company he founded in 1993 as a Stanford University engineering student. During his tenure at IDS. Systems, he pioneered the commercial use of radio frequency identification technology for industrial asset management and took the company public on the Nasdaq in 1999. Under his leadership, IDS was named one of North America's fastest growing technology companies by Deloitte in 2005, 2006, and 2012. Mr. Ehrman received multiple awards during his time at IDS, including Deloitte Entrepreneur of the Year and Ground Support Worldwide Engineer/Innovator Leader.
The Board believes that Mr. Ehrman's management experience, engineering expertise and long history and familiarity with industries the Company currently operates in, make him ideally qualified to help lead the Company towards continued growth.
Charles (Chuck) Ferry
Chief Executive Officer, Director
Mr. Ferry was appointed Chief Executive Officer, effective September 1, 2020. Mr. Ferry was further appointed a Director on November 19, 2020 by a vote of the shareholders. Mr. Ferry combines over three years of experience in the energy industry and seven years in the defense contracting industry following 26 years of active duty service in the United States Army. Previously, Mr. Ferry had been involved in two companies in the defense industry holding positions including Director, Business Development and Operations; Vice President of Operations; and General Manager. From 2018 through 2020, Mr. Ferry was the Chief Executive Officer for APR Energy, a global fast-track power company. Prior to this, Mr. Ferry was the President and Chief Operating Officer of APR Energy from 2016 to 2018. From 2014 to 2016, Mr. Ferry was the General Manager for ARMA Global Corporation, a wholly-owned subsidiary of General Dynamics, a defense contracting company that delivered Information Technology engineering, services, and logistics. Mr. Ferry was the Vice President of ARMA Global Corporation from 2010 to 2014 before its being acquired by General Dynamics. From 2009 to 2010, Mr. Ferry was the Director, Business Development and Operations at Lockheed-Martin. His leadership assignments in the U.S. Army include: Director, NORAD – NORTHCOM Current Operations, Infantry Battalion Task Force Commander, Joint Special Operations Task Force Commander, Regimental and Battalion Operations Officer, and Airborne Rifle Company Commander. His military leadership assignments include 48 months of combat in Somalia, Afghanistan and Iraq.

Mr. Ferry has an undergraduate degree from Brigham Young University.

The Board believes Mr. Ferry brings significant commercial and operational experience to the Company and has shown demonstrable leadership skills both as a military officer with a distinguished service record and in leading companies to profitable growth.
Frank Lonegro
Independent Director
Mr. Lonegro joined the Board on July 19, 2023. With a 30-year professional career spanning leadership roles in finance, law, technology and operations, Mr. Lonegro enjoyed a long and distinguished career at CSX Corporation (Nasdaq: CSX) starting in 2000 as Assistant General Counsel and serving in various senior executive roles including Chief Financial Officer from 2015 to 2019. He currently serves as the Chief Financial Officer for Beacon Roofing Supply (Nasdaq: BECN), a Fortune 500 distributor of roofing materials and complementary building products such as siding and waterproofing.
Mr. Lonegro will serve as an independent Director of Duos, replacing Ed Harris who served on Duos Board until November 2022. His addition to the Duos Board brings the board composition back to five total directors, four of whom are independent. During his tenure at CSX, Mr. Lonegro was a prominent advocate for rail safety. He led CSX's Positive Train Control ("PTC") initiative from 2008 to 2015 and represented the industry in several Congressional and regulatory hearings. Mr. Lonegro has a proven track record of driving shareholder value, spearheading major initiatives, navigating complex environments and transforming organizations. His depth of experience will contribute significantly to the Duos Board.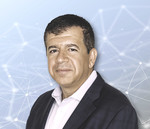 Ned Mavrommatis
Independent Director and Chairman of the Audit Committee
(also serves as a member of the Compensation Committee and Corporate Governance & Nominating Committee)
Mr. Mavrommatis joined the Board on August 13, 2018. He has served as the Chief Financial Officer of Halo Collar since May 2022. The Halo Collar is the newest smart safety system for dogs. Co-founded by Cesar Millan, this patented system utilizes proprietary technology and dog psychology to provide a wireless smart fence, smart training, GPS tracker and activity tracker combined into one easy-to-use smart collar. Prior to Halo Collar Mr. Mavrommatis served as the Chief Financial Officer of PowerFleet, Inc. (NASDAQ: PWFL) from October 2019 to May 2022 and of IDS from August 1999 to October 2019. PowerFleet is a global leader and provider of subscription based wireless IoT and M2M solutions for securing, controlling, tracking and managing high value enterprise assets such as industrial trucks, tractor trailers, containers, cargo and vehicles and truck fleets. Mr. Mavrommatis started his career in public accounting.
Mr. Mavrommatis received a Master of Business Administration in finance from New York University's Leonard Stern School of Business and a Bachelor of Business Administration in accounting from Bernard M. Baruch College, The City University of New York. Mr. Mavrommatis is also a Certified Public Accountant.
The Board believes that Mr. Mavrommatis' management experience, accounting expertise and long history and familiarity with industries the Company currently operates in, makes him ideally qualified to help lead the Company towards continued growth.
James Craig Nixon
Independent Director and Chairman of the Compensation Committee
(also serves as a member of the Corporate Governance & Nominating Committee and Audit Committee)
Brigadier General Craig Nixon (Ret.) is a combat decorated, special operations soldier. Over a 29 - year Army career, Brigadier General Nixon served in a wide range of assignments including seven tours in special operations units including assignments as the Commander, 75th Ranger Regiment and Director of Operations for Joint Special Operations Command (JSOC) and US Special Operations Command. He is a combat decorated soldier whose awards include the Distinguished Service Medal, Silver Star, three Bronze Stars, and the Purple Heart.

After retiring from the Army in 2011, he was an original Partner at McChrystal Group, helped create a highly successful leadership consulting company and led their engagements with a number of technology focused Fortune 500 companies. In 2013 he became the CEO for ACADEMI and over three years through a combination of organic growth and acquisitions built Constellis Group, a global leader in security and training with over 10,000 employees in 30 countries. During his tenure Constellis tripled in revenue to over $1 billion annually and saw a fivefold increase in EBITDA. He is currently the founder and CEO of Nixon Six Solutions, a consulting firm focusing on growth and market entry strategy, leadership, and mergers & acquisitions. He is on a number of government and technology boards and is also a frequent speaker on geopolitics, leadership, and veterans challenges.
Brigadier General Nixon is a graduate of Auburn University and has earned master's degrees from the Command and Staff College and the Air War College. He is a decorated retired General Officer, successful entrepreneur, and passionate supporter of veteran non-profit organizations. He was selected for the Ranger Hall of Fame and Auburn University at Montgomery Top Fifty Alumni in 2017.
The Board believes that Mr. Nixon's extensive military and management experience and familiarity with technology industries make him ideally suited to help lead the Company towards excellence in operations and strategic planning.